Pham Duy Khuong
Partner
T0912 899 057Ekhuong.pham@sblaw.vn
Download Vcard
---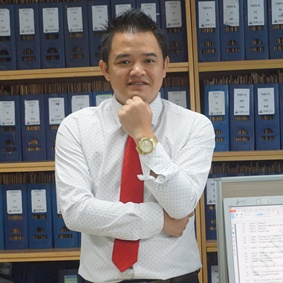 Mr. Pham Duy Khuong (Mr. Pham) is a partner of SB LAW. He has particular experience in the field of Intellectual Property. Before joining SB LAW, he worked as manager of intellectual property of a leading IP firm in Vietnam for many years. With his experience, he has helped many clients file and protect their intellectual property rights including Trademark, industrial Design, Patent, copyright in Vietnam, Asian countries and other ones in the world.
Education And Training
Hanoi University of Technology (HUT)
Hanoi Law University (HLU)
Vietnam Intellectual Properties Association
Club of Vietnamese Enterprises.
Main Areas Of Practice
Providing legal advice in the field of intellectual property
Economic aspect of IP right.
Speak with Our Professionals Now
Call: 0906 17 17 18